RECIPE
Chilli & Lemongrass Chicken Stir Fry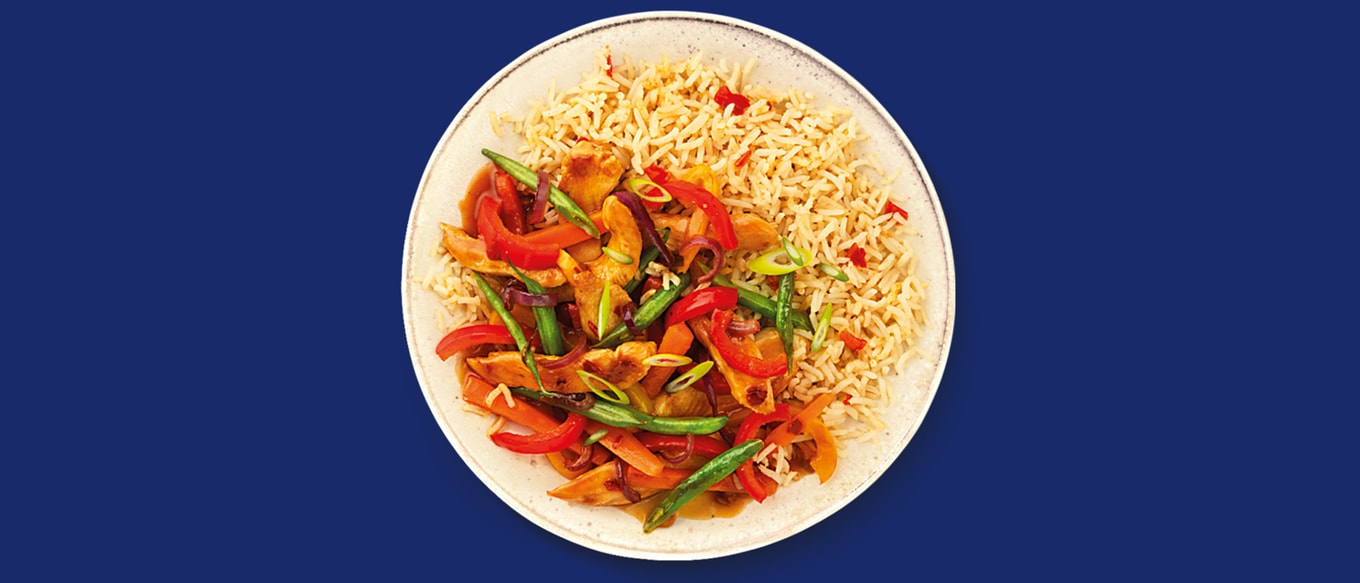 Add some spice and fragrance to dinner with this Chilli and Lemongrass Stir Fry.
INGREDIENTS
Ben's Original™ Coconut Chilli & Lemongrass Microwave Rice 250g
1tbsp Sunflower Oil
2 Chicken Breasts, chopped
1 Capsicum, chopped
1 Carrot, chopped
50g Frozen Peas
2 Spring Onions, sliced
1tbsp Soy Sauce
1tbsp Sweet Chilli Sauce
INSTRUCTION
1

Heat the oil in a wok on a high heat. When hot, add the chicken breast and stir fry until golden. Turn the heat down to medium and add the garlic, chilli, lemongrass and ginger to the pan. Fry for 1 minute.

2

Add the capsicum to the pan and cook for 2-3 minutes, followed by the spring onion, soy and lime juice. Mix well until heated through. Heat the Ben's Original™ rice according to pack instructions. Serve into bowls and top with the stir fry.
NUTRITION
AMOUNT PER SERVING
Carbohydrates (g) 45.6
Energy (kJ) 1483
Protein (g) 27.7
Sugars (g) 4.6
Total Fat (g) 5.8
Saturated Fat (g) 0.3
Sodium (mg) 512